CLOUD BASED
Easy Access to system through different platforms including desktops, laptops, tablets and mobile with internet available.

TASK REMINDER
Be reminded for the daily tasks in an automated and organized manner to significantly increase efficiency and avoid missing any deadline.

CLIENT PORTAL
Each client has his/her own account to upload documents for business purpose and receive notifications from your company.

ONLINE PAYMENT
We offer easy online payment gateway through credit card/debit card online for your client to pay at anytime anywhere.

ANALYTIC BOARD
Insightful data analytic report of your business eg. daily/monthly sales performance report, payment status report, client report.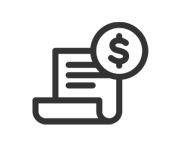 INVOICE MANAGEMENT
Easily track all invoices, especially outstanding and partially paid invoices and send reminder of payment to clients through email.

LEADS MANAGEMENT
Categorize your potential clients to lead, opportunity and likely sale for you to effectively follow up with clients and close the deals.

REWARDS PROGRAM (SPECIAL ADD ON)
Introduce referral scheme or other reward method for your clients to collect point and redeem their favourite award.